Precision Healing
Massage & Bodywork
Transformative Massage Therapy
Purchase a Gift Certificate or Package Today
Give the gift of health and wellness! And save when you invest in a massage package.
Policies & FAQ
Some of our most commonly asked questions, covid  information, and parking  suggestions.
Welcome to Precision Healing
Experience Our Beautiful New Location
Precision Healing offers Portland Best Therapeutic Massage and Pain Relief. Featuring highly skilled massage therapists that specialize in deep tissue massage.  We have made many changes at Precision Healing Massage to keep you safe, and to make our rooms more peaceful and inviting.
We look forward to seeing you at our new location at 2281 NW Hoyt St Portland, OR 97210.
Brand New Beautiful Location
Packages Available for Savings
Personalized Treatment
Solving puzzles is our passion! We collect information and tailor a treatment to your needs
Pain Science Client Education
Our treatment approach is based on the latest scientific data for massage therapy
Experienced Therapists
Our therapists excel at treatment work. It's their passion, education and daily experience
Relaxed Environment
New location right in the heart of Portland's cozy NW 23rd neighborhood
Helping clients enhance their quality of life is the driving force that inspires us. Creating harmony within the body and mind through creative, detailed touch and problem solving can take healing to its highest potential.
Precision Healing is also probably the safest place I've been outside of my own home since covid started. Their precautions are excellent and it feels incredibly safe. It's also such a relief to do something relaxing and good for your body while not worrying about covid. Highly recommend.
I've never had a massage like those I receive from Brandon. Originally I was referred to him by my physiatrist at Kaiser. He helped resolve my injury and became a constant in my life. He has taken the pandemic as seriously as any health care provider should and I feel completely safe in the environment @ Precision Healing.
I've been going to Precision Healing for a few years and the care and service is amazing! I feel renewed after every visit. As a runner, I feel my massages are key in staying injury free. I was so relieved when they were able to reopen and appreciate all that they have done to provide a safe and clean environment.
Client Education Resources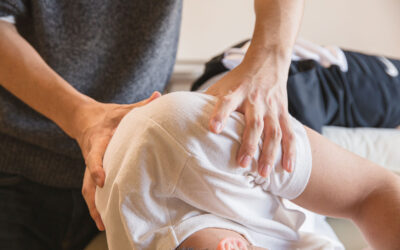 This is a great, easy to follow video about chronic pain. It helps you understand what current research has been saying about chronic pain - thats its not a joint or muscle problem, rather a 're-wiring' of the brain perception of itself. In other words, the brain has...
read more